Nebraska Shooting Resort - Sporting Clays and 4 Trap Ranges
Looking for the perfect summer vacation, corporate retreat or family getaway? New in 2016, the Rackett Resort offers a 12 station sporting clays course along with 4 trap ranges. Start out shooting report doubles and high sailing birds on our sporting clays course and continue on to the trap ranges. Beginning in a wooded area and closing out up in the Sand Hills, your shots will never look the same and you will end with a spectacular view that will complete your trip.
Finish your day shooting as much as you can possibly handle, or as much as it takes to get the win. This is the PERFECT place to introduce young children to the sport of shooting. Safety is our number one concern, and a full day on a trap range with a pro can ensure all the proper teachings about the sport. We offer club guns that are a bit lighter and made to fit young shooters with little to no kick.
Discounts available for youth & school trap teams.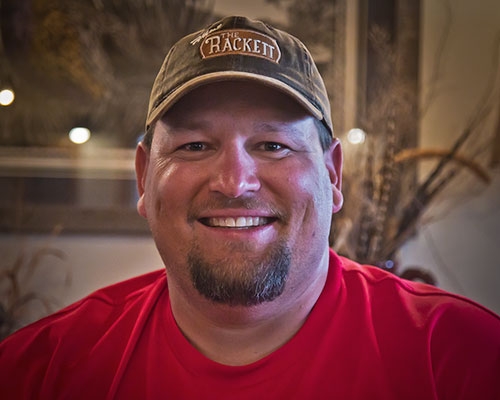 Shooting Instructor
"The sport, to me, is more than just shooting targets. At the core of shooting are the values that we should live by in life: honesty, integrity ,perseverance, commitment, hard work and dedication."
SHOOTING ACCOMPLISHMENTS
25 Time ATA All American
Trapshooting Hall of Fame 2015
Nebraska Shooting hall of Fame -1998
400x400 All Around 2013 Western Grand (feat only accomplished 3 times in history)
Captain of the Mens Team 2001, 2002
ATA Grand Slam-1998
Grand American Doubles Champion-2000
Grand American HAA & HOA Champion 2006
Grand American Doubles Champion-2008
Grand American Record 700 Straight-2005
9 Trap and Field ALL Around Average Leader
50 Satellite Grand Championships
160+ 100x100 Doubles
70+ 200x200 Singles
25 100x100 HDCP 27 yard line
Doane College Head Shooting Coach