The Rackett Grange & Hunting Preserve - Testimonials
Here's what a few of our customers have had to say about us.
Have a testimonial of your own to share?
Send a Testimonial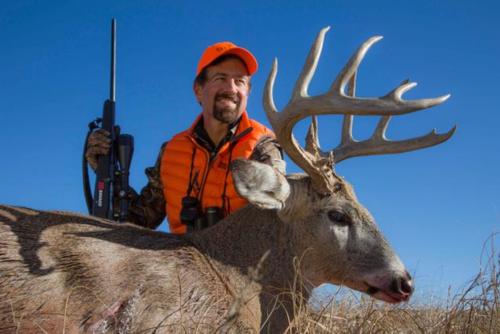 Chris Dorsey
Stan--your guys did you proud…Billy and Shane are really terrific pros and great to hunt with as you know (and Deb is a gem as well). Thanks so much for your kind hospitality and congratulations on the ever growing vision of the Rackett…quite a special place in one of the great pieces of the planet.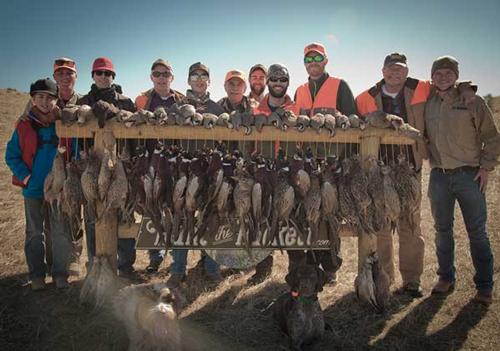 Doug Spoonley
"Hunt the Rackett" just provided me with an experience of a lifetime!!! That's how I would describe my two day experience while "wing hunting and clay bird shooting" at Hunt the Rackett. Stan and his "staff" have managed to develop a surroundings at his 27k acre ranch in the Nebraska sand Hills that is sure to delight both the most experienced of hunters and or new to the sport shooters....
The entire facility is impeccably clean, comfortable and new. Sleeping quarters were very comfortable with bathroom facilities being readily available and just important clean.
The staff was more than accommodating and knowledgeable in relation to providing all of the "creature comforts" on site while simultaneously possessing both hunting and shooting know how. (Experience has shown me that this is extremely rare to find both of these qualities in the same individual.) Snacks, meals and beverages (both alcoholic and non-alcoholic) were all "top notch" and more than plentiful.
Safety precautions are taken seriously with necessary "on site training" provided before taking your guns out of their cases. The hunting experience itself is second to none with on-site all terrain vehicles being the required mode of transportation. The birds (I hunted pheasants and Chucker) are mature, fast and plentiful but the Rackett's hunting dogs are a "great equalizer" given their obvious training. They both point and retrieve. Your days end quarry is "happily" cleaned, packaged and frozen with transport tags being provided at your time of departure.
Anyone interested in both an accommodating and productive hunting and or shooting experience needs to check this place out....
Best:
Doug Spoonley
Orchard Park New York
February 2016
Henry and Amy Galan
Thank you Stan and Margaret, for the fantastic experience for our entire family this past spring break. The sense of seclusion from the hustle and bustle of the city in the serene Nebraska Sandhills, the rustic exterior of Rackett's Grange Hall and cabins, the quaint and comfortable settings for dinner and sleeping accommodations were all perfectly balanced. These things were only matched by the super hospitality provided by you, Sherry and Russ who provided personalized attention and delicious meals. While the upland birth hunting was sensational and packed with action, there was something for everyone in the family to do. Even our 10-year old Amery enjoyed the skeet shooting, siteseeing tours (bison, turkey, deer) on the 4-wheeler Polaris vehicles, and exploring the wooded areas and old town Rackett ruins. Our experience this week and your ability to tailor the experience will surely bring us back!"

Henry and Amy Galan
April 3, 2015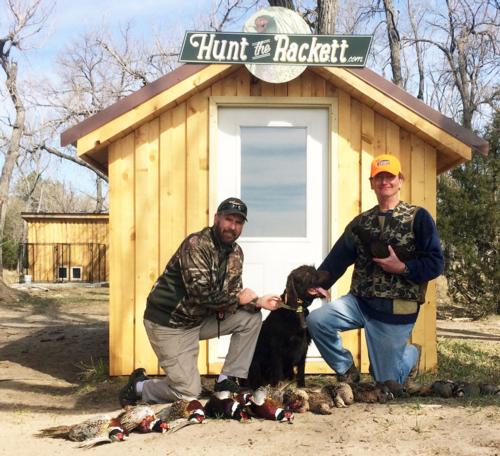 Tim Cuthriell
Stan and I go way back when we were both narcotics detectives with the Denver Police Department. After Stan left the police department, he acquired a fantastic ranch north of Oshkosh, Nebraska in the unique ecosystem of the Sandhills. Stan and I had hunted together many times in Colorado, so I jumped at the opportunity when he invited me to hunt with him. Besides being a working cattle ranch, it is a sportsman's paradise with deer, antelope, turkey, coyotes, doves, pheasant, sharp tail grouse, geese, and many species of duck. Over the years I have been fortunate, thanks to Stan, to harvest most of these animals. It is one of the most beautiful areas I have ever hunted. Stan went one step further when he decided to refurbish the nearly 100 year old Rackett Grange Hall into a luxury sportsman's lodge, as well as adding two cabins for guests.

I am a Senior Member of the Pope & Young Club, and have hunted alot around North America. I highly recommend a visit to the Rackett. It is a special place, and Stan is a special person.

Tim Cuthriell
December 23, 2014
Send us a Testimonial
To our past clients: We appreciate your comments and if you would, fill out the form with comments and a photo about your experience at The Rackett Grange and Hunting Preserve. Fields marked with * are required. Please enter the Name field how you want your name to read on our website (Examples: John Doe, J. Doe, John D., John Doe Corporation).