Driven Pheasant Hunts in Nebraska
Looking for a traditional driven pheasant hunt for corporate clients, company event, a group of friends or family event? No need to travel to England or Scotland to experience a classic driven pheasant hunt. At the Rackett, we offer driven pheasant hunting and chukar shoots in the Sandhills of Nebraska, USA. The Rackett British style driven pheasant hunts center around the historic Bison Peak in the beautiful Nebraska Sandhills.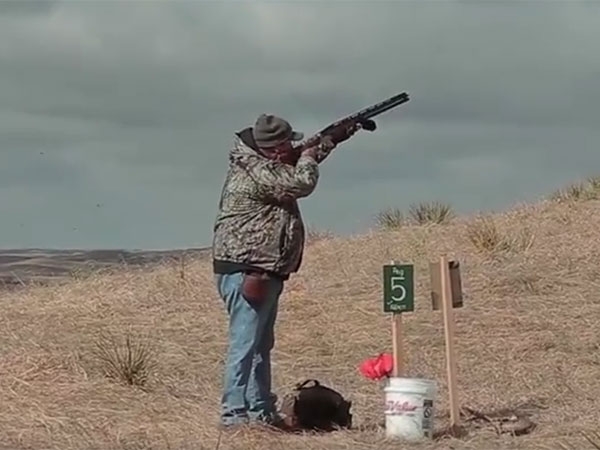 What is a Driven Pheasant Hunt?
Hunters are grouped in 2-person teams, rotating to 10 different stations around a 100-acre course. The landscape character varies from rolling hills of tall grass prairie to 100-year old cottonwood groves, and scenic peaks with 360 degree vistas. Each station (or peg as it's called in a traditional driven hunt) presents a different shot from the last as hundreds of birds are flushed in the sky soaring over head. Trained retrieving dogs accompany this shoot, as well as a Huntmaster who is there to ensure safety and provide for additional needs of the hunters.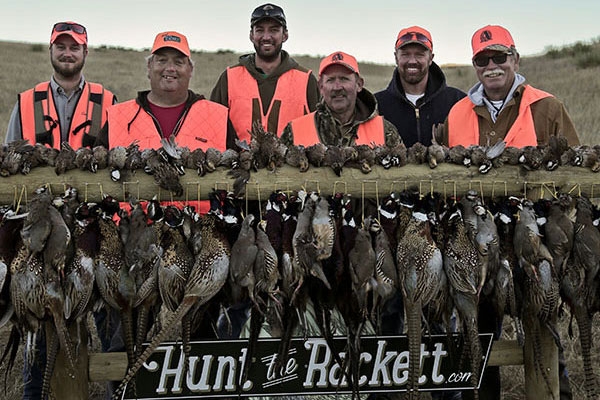 What Makes Driven Hunts Exciting
The excitement commences as 300 to 1000 birds are flushed and the shooting begins! Often referred to as a classic pheasant shoot, this is a pheasant hunt on steroids! Hunters are positioned at different pegs within a shooting area, and the chukars and pheasants flush for optimum shooting opportunities. The birds flush and explode into the sky, quickly reaching speeds of 50 to 60 miles per hour. Hunters shoot 5 to 6 boxes of shells in a 3 hour time frame. Quality and quantity come together on this exciting driven pheasant hunt. This is classic sport shooting at its finest!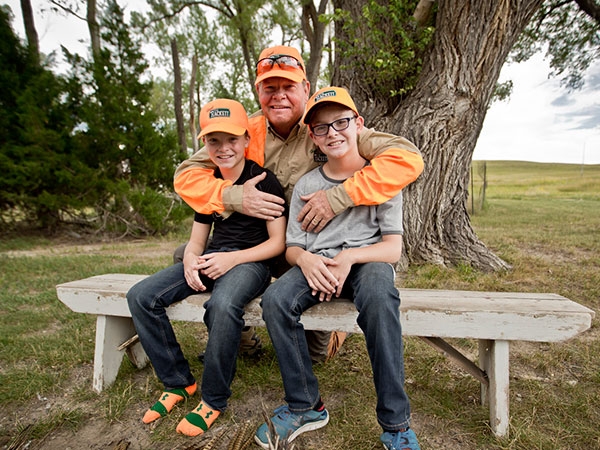 Stan Baker
Stan Baker, owner and founder, traveled to Spain and Morocco to learn first-hand the techniques and nuances necessary to make our classic driven hunt an adrenaline rush you will not forget!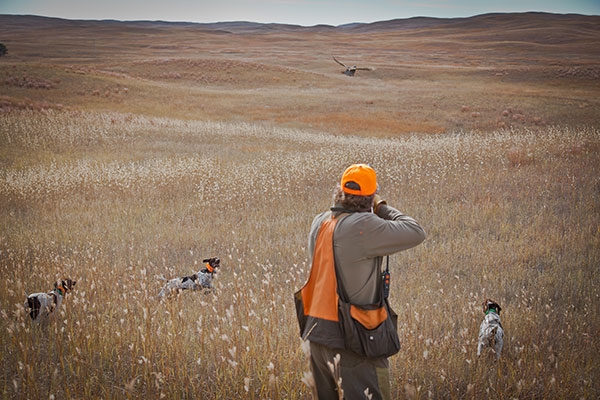 The Next Day Field Hunt
The next day we have what we call a plantation hunt or a field hunt as we know it. And in that hunt what we couple that with is a lot of birds and some spectacular dog work. We have some tremendous dogs both german shorthairs, english pointers, pointing labs and we have one dog who is our signature dog and his name is butch and he's a wirehair griffon pointer and he's amazing.
Now for old guys, we have three 6 seater ATV's with gun mounts. So we release the dogs'out in front of the ATV's and our guns will be mounted and empty. When the dogs go on point, the hunt begins. We will get out, chamber our shells and we will go after the birds. When the birds are shot, we will get back in and let the dogs work again. For the young guys, a lot of people want to just do it on foot, and thats ok. Our gameskeepers and guides are young, so there will be plenty of acres for you to walk with the guides and dogs.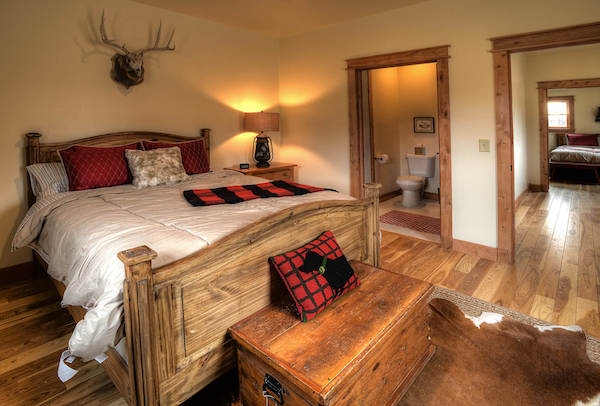 The Rackett Lodging Options
We are the only luxury lodge that can provide one, two or three day hunts from Denver with your transportation included! Leave Denver early, enjoy a light breakfast provided during your trip and arrive at the lodge for a full day hunt! Relax and unwind as you are driven home in comfort or enjoy a few days of relaxation world class pheasant hunting. Imagine a weekend of hunting and football or make it a family getaway of shooting and relaxation - it will make you feel like you've gone to heaven!
The Lodge has a way of creating its own atmosphere that is difficult to imagine if not experienced.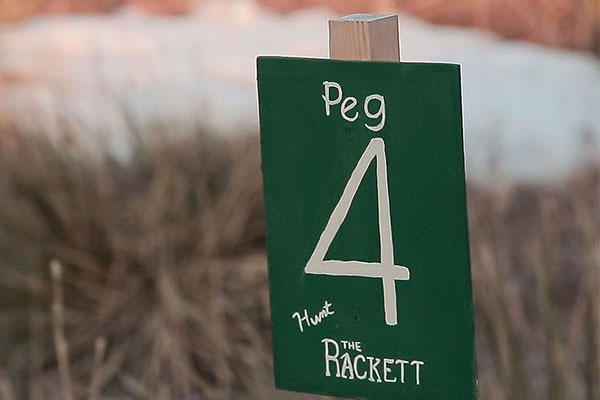 Driven Hunting Package
1,000 Birds per 8 hunters - Pheasants & Chukars
Clay Pigeon Shoot
2 Nights Luxury Accommodations
Gourmet Dining
Guided Hunting over dogs after the driven shoot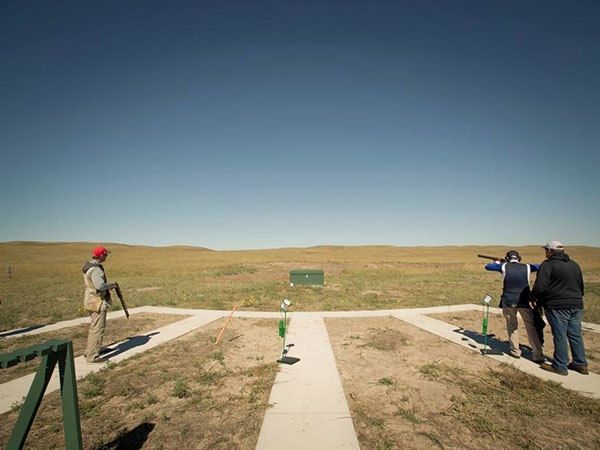 Shooting Range & Warming Up
Special training for European pheasant shoots! We have 3 options for our clients. 100 Acre Sporting Clays course 4 Trap Ranges and Promatic Flurry Clay Pigeon Thrower.
Hunt the Rackett is proud to announce a new training and warm up device for the 2016 season! The Promatic Flurry Clay Pigeon Thrower can throw over 100 clay pigeons in less than 60 seconds. The machine will throw the clay pigeons over 400 feet at 45 miles an hour! This machine will ensure you are ready for anything the Bison Peak Challenge may throw at you!