The Nebraska Sandhills
Encompassing almost 20,000 square miles, the Nebraska Sandhills consist of the largest formation of sand dunes within the western hemisphere. The beauty and vastness of this expanse cannot be expressed in words as the landscape has a limitless quality like no other in North America. Dunes as high as 400 feet can rise up within this changing landscape.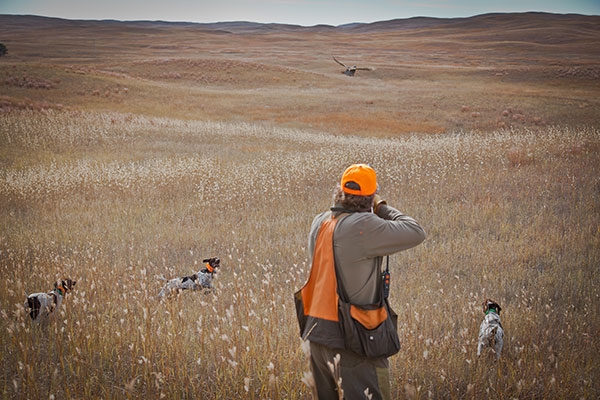 In portions of the Sandhills, precipitation has allowed grasslands, meadow, lakes & wetlands to arise, creating an ideal environment for mule deer hunting, antelope hunting, turkey hunts and a variety of upland bird hunting. The Rackett is situated within the Sandhills in an ideal location for guided upland, big game hunts and corporate hunting events. Our guides have years of experience finding game within the Sandhills of Nebraska!
Today, the Sandhills are a productive cattle ranching area, supporting over 530,000 beef cattle. The population of the region continues to decline as older generations die out and as younger generations move to the cities. However, a number of small towns remain in the region.