Stan Baker on Sportsman of Colorado Show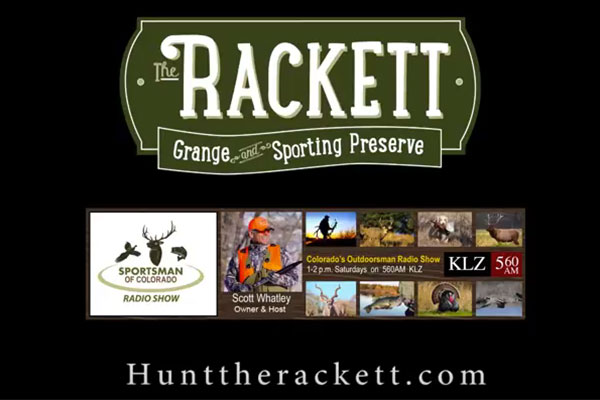 Stan Baker of Hunt The Rackett on Sportsmen Radio of Colorado Radio Show. Stan Baker talks about the excitement of driven pheasant hunts in Nebraska and offers some details about what to expect when visiting The Rackett Resort.
Sportsman of Colorado is Colorado's outdoorsman radio show that airs every Saturday at 1:00-2:00 p.m. on 560AM KLZ, 100.7FM, 95.3FM, and 1220AM. Founder & Host Scott Whatley, Co-Host Kevin Flesch, and Co-Host Red Merrell, offer a variety of hunting and fishing experts, outfitters, guns, ammo, and archery specialists to keep hunters, anglers and outdoorsman informed of techniques, products, gear, conservation news, and the upcoming seasons.
Posted in: News, Driven Pheasant Hunts
Reader Comments
0 Comments on Stan Baker on Sportsman of Colorado Show